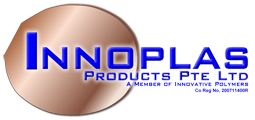 Who We Are
As a premier supplier of high-performance and general engineering plastics for the past decade, we have a wide range of
InnoPlas® Ultra-High Performance Engineering Plastics available in large and small quantities ready to be shipped at short-notice.
At InnoPlas Products, we carry an extensive range of engineering plastics products in a 950 square meter warehouse.
Along with Innovative Polymers, complete engineering solutions are possible for any of our clients with specialized requirements.
By working closely with our customers and vendors, we work to deliver end-solutions to our customers in the form of 'ready-to-use' parts that comply with customers' requirements.
Product Range
Polymer Shapes
We supply advanced ESD-Safe, high service-temperature engineering plastics for semiconductor, data storage, energy and general electronics applications. Normally used for CNC / Conventional Machining into parts such as I.C Test-Sockets, Nests,
ESD Inspection Fixtures and Component Handling Fixtures.
Specialty Polymer Compound
Custom formulated polymer compounds for production of finished parts. Specialized in ESD-safe and High Service-Temperature Polymer Formulations using Nano-Technology and Advance Polymers.
Normally used for Injection-Molding, these materials (resin pellets) usually have proprietary technical properties that are
custom-compounded in our Singapore production facility.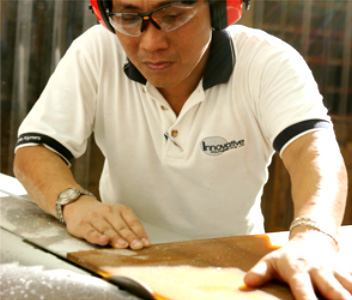 "'Cut-to-Size Service' is provided to allow our customers to commerce fabrication immediately upon receiving their ordered materials."
Engineered Polymer Products
Supply 'Design-and-Build Finished Parts' by Combining Our Design Capabilities, polymer specialization and
applications-knowledge.